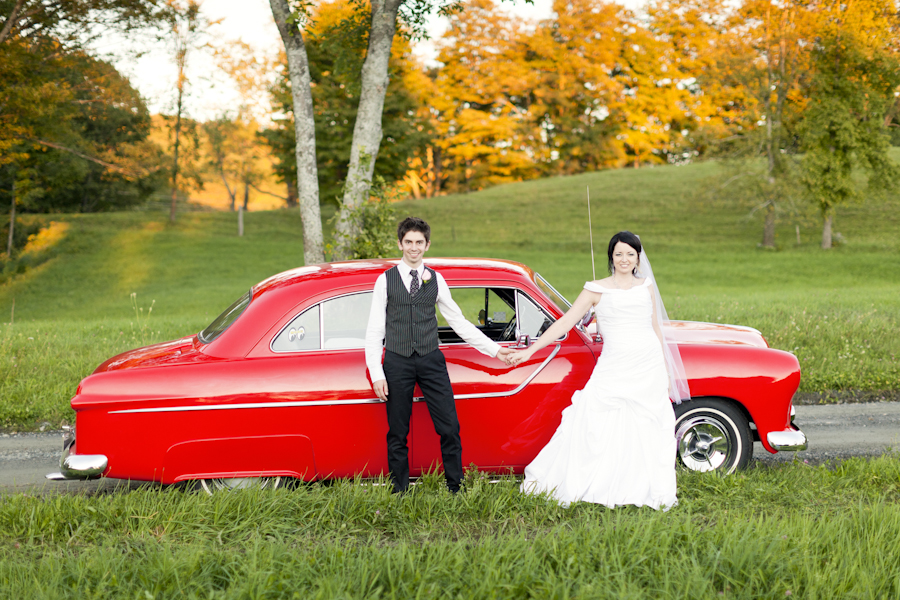 We are so excited to share our wedding photos with everyone! Our wonderful friend and photographer, John R. Andersen Photography, captured all of our wonderful moments! We were so blessed to have him be a part of our day and to put the cherries on top, he allowed us to do all of our own edits to the photos. And it wouldn't be the true nature of a photographer to not shoot something, even for his own wedding! Nathan captured all of the product photographer of our accessories. I must say, Marcelo Makar at MK Diamond Studio did a fabulous job on all of our rings and the necklace!!!
All of our festivities took place in Woodstock, Vermont. Rachel got ready at The Blue Horse Inn, an inn  built in 1831 and has rumored to have been a stop on the Underground Railroad – so much history! Nathan got ready at a beautiful rental home in South Woodstock and had photographs taken of him and his groomsmen at the Woodstock Town Hall. Rachel's dad gave them a special surprise and was able to get them a 1951 Candy-Apple-Red Ford!!
The ceremony took place at Cloudland Farm, a working farm with cows, chickens and turkeys! They have a restaurant on site where they hold gourmet dinners made from organic ingredients grown on the farm or local organic farms. The food was absolutely delicious and we can't wait to go back and visit for another dinner!
Our lovely friend, David Wimbish, did all of our music. I'm not sure there is another accordion, cellist, violinist all in one???
We hope you enjoy all of the photos. We are so thankful to our parents and family and friends who made this possible. We put so much work into everything and handmade almost every detail. It all turned out beautiful, don't you think?
Wedding Gown: Alfred Angelo, 2179
Bridemaids: American Eagle
Shoes: Irregular Choice
Jewelry: Liz Claiborne
Veil: Amber Merchand
Grooms Gift: Mondaine
Brides Gift: Marcelo Makar – MK Diamond Studio
Rings: Marcelo Makar – MK Diamond Studio
Grooms Shirt: Express
Grooms Vests: Volcom
Grooms Pants: GAP
Grooms Shoes: Giorgio Brutini
Flowers: Rachel Abplanalp
Centerpieces: Rachel & Nathan Abplanalp
Invitations: Rachel & Nathan Abplanalp
Music: David Wimbish
Favors: Tea Caddies
Photographer: John R. Andersen Photography
Cakes: Chef Nick Mahood, Cloudland Farms