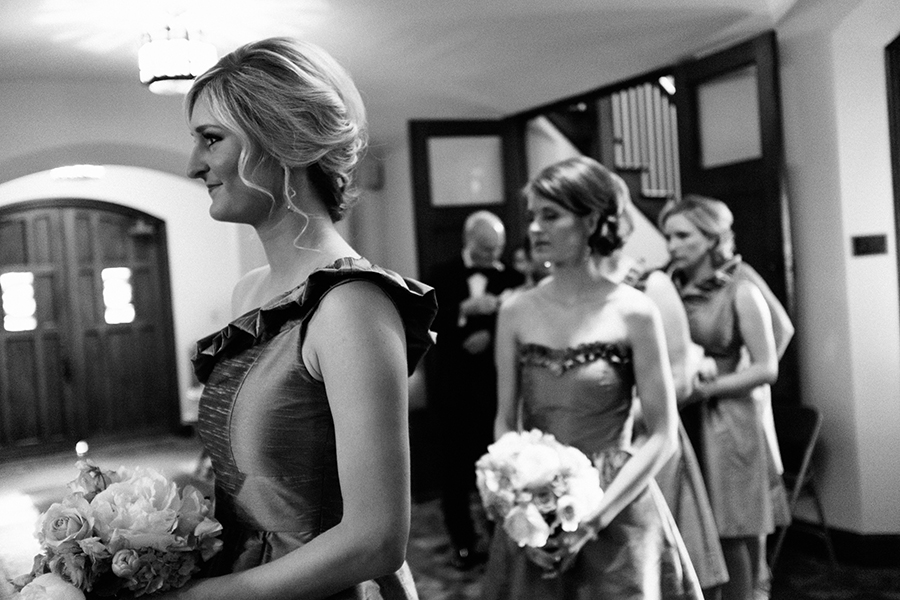 Rackin's bridesmaids prepare to enter the sanctuary for the wedding ceremony at Myers Park United Methodist Church.
Today I have the preparations for Will and Rackin's wedding. Their wedding was a gorgeous affair with lots of details and a mostly monochromatic color scheme. I love the enthusiasm of the bridesmaids and groomsmen for Will and Rackin.
Cake: Kathy Allen Fine Cakes
Flowers: In Bloom, Ltd.
Makeup: Erin Ashley Makeup
Hair: Valjeta Vala Mati
Ceremony Location: Myers Park United Methodist Church
Reception Location: Carmel Country Club
Stationary: Debra Hall – Olive Paper
Music: Six Stylez Band – Sam Hill Entertainment
Planner: Dina Berg Blazek Events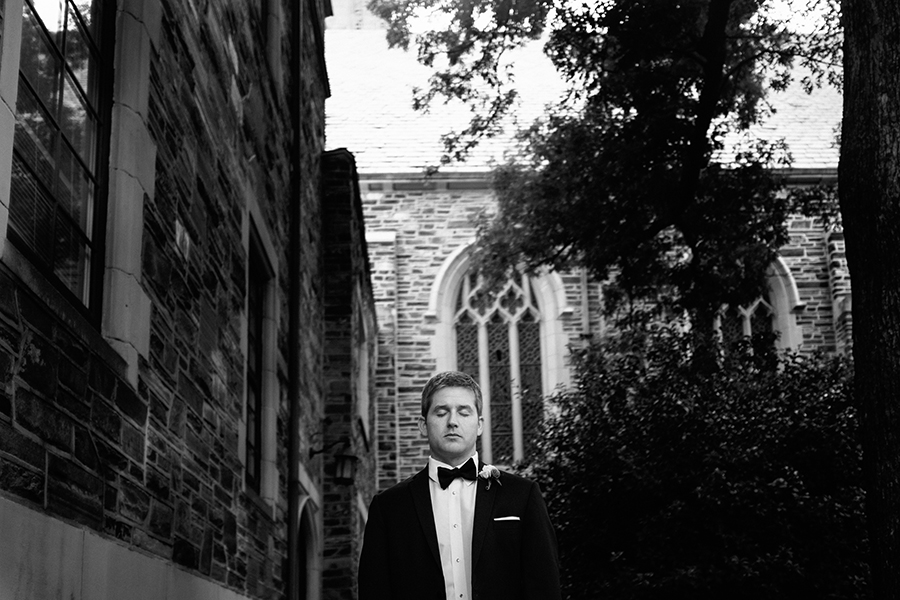 Will before his wedding ceremony outside of Myers Park Methodist Church.