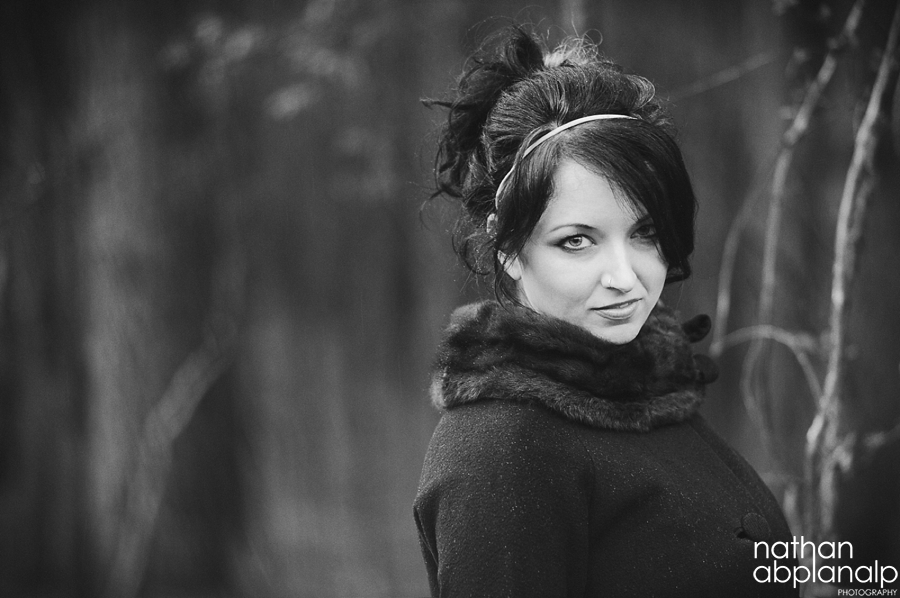 Ah me! The love of my life!
This is my fiancee, Rachel. We met almost a year ago to the day and I don't think I can ever fully describe how much joy and wide-eyed wonderment I have felt from just having her at my side over this past year. Seriously, I know that it has been said a thousand times, but I never expected a gal like her to ever pick a guy like me. Go figure! We began dating in late March 2010 and I proposed on the 29th of January this year. There will be time to tell that story later though or if you must know now just contact me! If I am honest, I am a bit ashamed that it has taken me so long to do a real photo shoot with her!
It was very rainy last Saturday but I was bound and determined to get some great shots of my fabulous woman! Now it didn't all go as planned believe me. I was very very picky about where I wanted to shoot it and as we drove around she would say, "How about here?" and I would respond, "No, it's not right". I may be silly, but when a place catches my eye and I feel right about it, it is time to shoot. What seemed like a year and about a hundred miles, lead us to a neighborhood with a plot of woods that had not been stripped away. Here is the result of great light, some rain drops, 10 minutes of shooting, and a gorgeous woman in a furry coat!