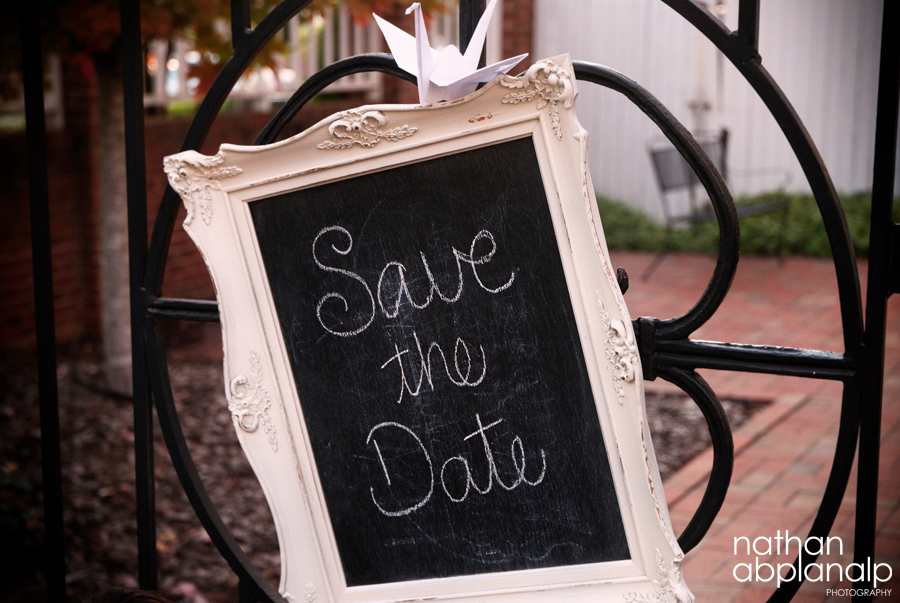 It's all too fresh in my memory. Last fall, before we were engaged Nate and I talked about when we'd like to get married. We knew we had to plan ahead and block out date or else someone would book us for their own wedding. We both loved September, so that narrowed down the possibilities. Nate's brother and sister-in-law got married on 03.04.05 and I thought it'd be rather amusing if we did the same play on the date and snagged 09.10.11.
After scouring the web for a venue that was thought would supply the best light for photography, I wound up with a big ZERO. No one was available on 09.10.11. Completely booked! It was back to the drawing board. I must admit, I was very sad – I had my heart set on September 10th, but I quickly realized that I would have to make a compromise somewhere in this wedding planning journey.
I began to search for venues that captured our eyes and would capture great photos. I not-so-secretly believe that Nate wanted an easy way to remember our wedding date and that is why he  suggested we look for a venue in my home state of Vermont. Once we agreed to see what Vermont had to offer, I called my mom and she was beside herself in excitement. She knew exactly where we should be married and sure enough, 09.10.11 was ours to keep!
With all of this said, be open to dates for your wedding. Have one date you love and one back-up in case your favorite venue or photographer is not available!
~Rachel